Business Travelers in Gainesville, Florida
Do you often find yourself on the road for work? Will your job be taking you to Gainesville, FL? If so, you've landed on the right page. Finding a place to stay can be tricky, but not at Sweetwater Branch Inn! Between top-notch amenities, a great location, and splendid accommodations, you'll quickly discover that our beautiful B&B is the place for you next time you're traveling on business. Plan your stay today! 
Why Sweetwater Branch Inn Is Perfect for Your Business Trip
Ideal Location
When you're traveling for business, the simpler the better. We know you don't want to struggle to get to your hotel. Luckily for you, Sweetwater Branch Inn is located in a very convenient location. We're only 2.5 miles from the Gainesville airport and 19 blocks from the University of Florida Campus, where most conferences are held. We're also in the heart of downtown and within walking distance of restaurants and breweries.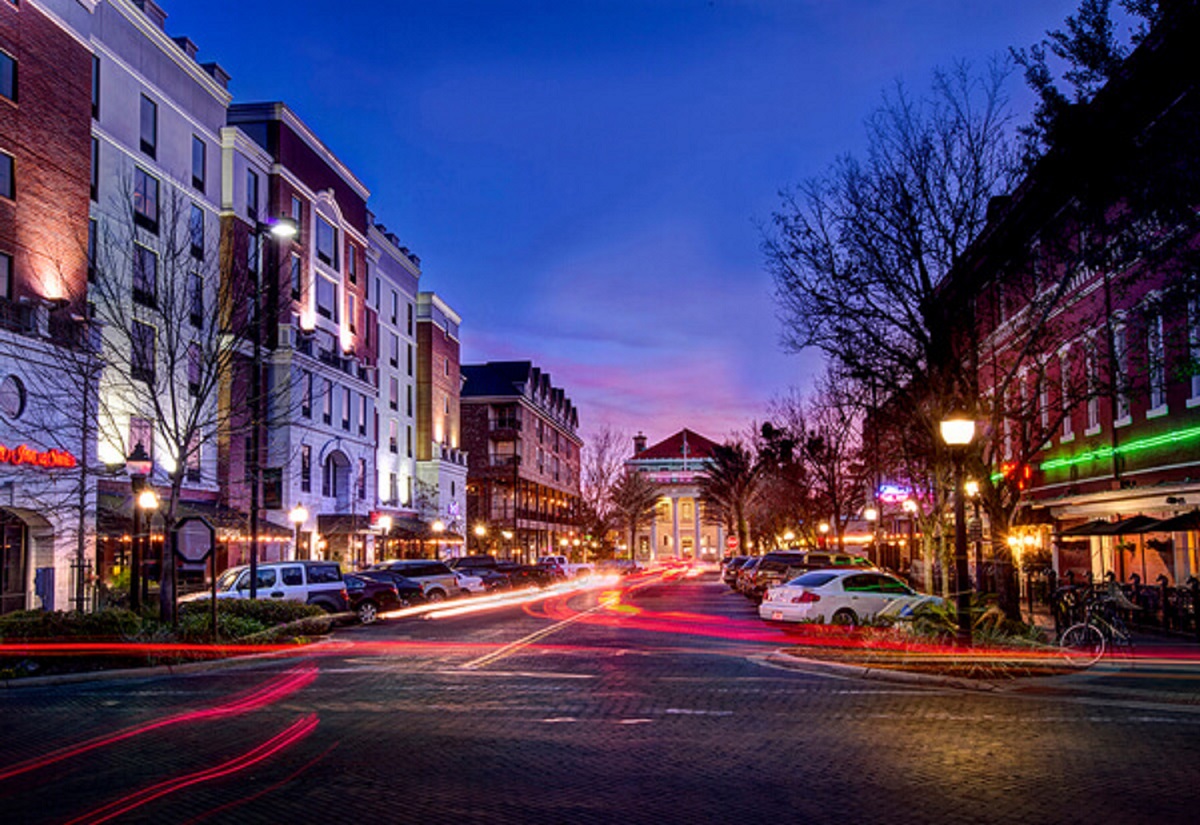 Amazing Accommodations
At Sweetwater Branch Inn, your comfort is our priority. All of our rooms are uniquely decorated, charming, and incredibly comfortable. You'll love our plush mattresses and fully equipped bathrooms. Each room features individual A/C, a workspace with comfortable sitting chairs, flat-screen cable television, iron and ironing boards, and complimentary spring water on each floor.
Top-Notch Amenities
In addition to our incredible accommodations, we also offer a variety of amenities, which include:
Free Wi-Fi

Free bike rentals

Front desk staff available for easy check-in/check-out 

No hidden fees

Easy and free parking 

Complimentary chef-made breakfast 

On-site massages available (with reservation in advance)

Heated saltwater pool and whirlpool tub
Business Amenities
Office supplies available for purchase at the front desk

Office area in the main house with computers, printers, desk lamps, and desk chairs

Business conference area to book for business meetings. This area includes a projection screen, podium, and microphone.
Book Your Business Trip Now
Now that you know why Sweetwater Branch Inn is perfect for your next business trip, what are you waiting for? It's time to make your life easier and book your stay with us. Not only will you get everything we promised above, but you'll also get an extra dose of pampering while on duty!