Gainesville, FL, is a vibrant city full of fun activities to enjoy. If you're looking to catch a show when you're in town, look no further than the Hippodrome State Theater! This beautiful downtown theater features shows, an art gallery, and a cinema! Whether you're in the mood for a classic Broadway musical, an edgy, avant-garde film, or a peaceful stroll through the in-house gallery, you can satiate all your creative cravings all in one location. Read on to learn more about this fantastic place and add it to your bucket list!
Do you want to learn about more places like the Hippodrome as you plan for your stay? We have the perfect tool for you! Our free Vacation Guide helps you find the top local restaurants, activities, museums, shops, events, and more! Not only will it give you the best recommendations, but it will also save you from scrolling through endless reviews!
3 Reasons Why the Hippodrome State Theater Is One of the Most Entertaining Spots in Gainesville
The Playhouse
The Hippodrome is a gorgeous building in the heart of Gainesville. You'll be blown away by its massive columns and Napoleon-era architecture. Once you enter the building, an antique elevator takes you up to the main stage theater where you can take your seat for the performance. The Hippodrome's playhouse offers some of the best plays in Gainesville as well as some of the most beloved, classic performances. Thanks to talented actors and acclaimed writers, you're in for quite a treat! Be sure to check the schedule and plan your visit accordingly!
The Cinema
If you prefer movies over plays, no problem! The Hipp Cinema is there to satisfy your silver screen yearnings. Every year, the theater hosts the Cinema Verde Film Festival, which is a great opportunity to discover some of the latest independent films, hard-hitting documentaries, and critically acclaimed classics that you can't find at your average movie theater. It's a must-see for any movie buff out there!
The Art Gallery
If cinema and theater aren't enough, the Hippodrome State Theater is also home to a splendid art gallery. Peruse the various pieces made by local artists, and give yourself time to admire, ponder, and appreciate the emotions portrayed in each painting. You can even browse with a glass of wine in hand! Depending on when you're visiting, you can also attend the highly anticipated Downtown Gainesville Art Festival, which also takes place here!
Rest and Relax at Sweetwater Branch Inn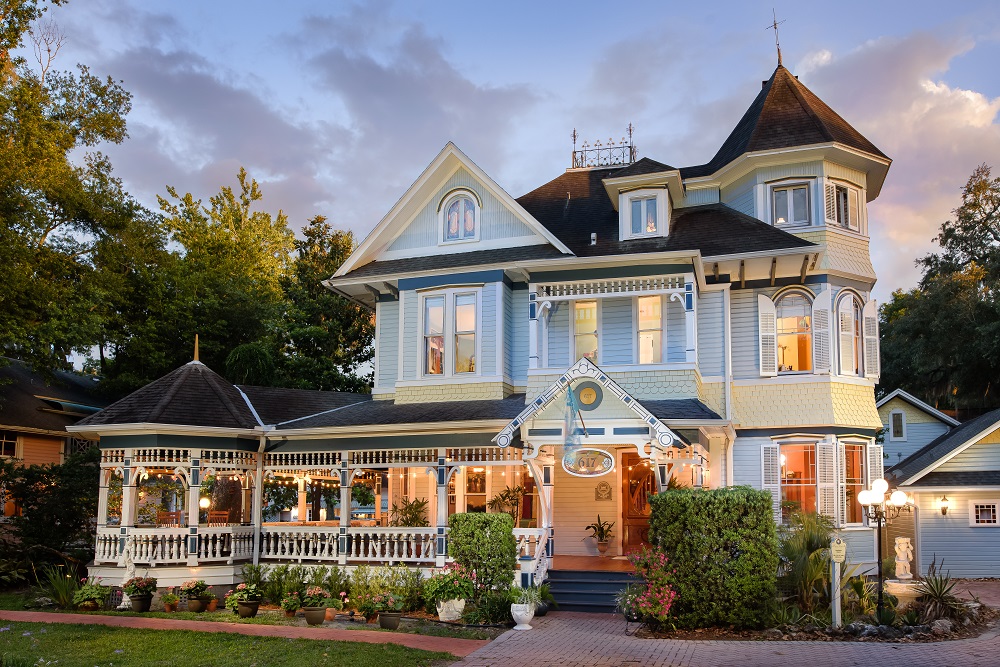 After a delightful evening at the Hippodrome State Theater, you can make your way back to our lovely inn and dream the night away in your cozy room. We're less than five minutes away from the theater, so you can walk back easily! Sweetwater Branch Inn is one of the top B&Bs in Gainesville, and one of the loveliest! You're going to fall in love with its Victorian architecture and charming decor. We don't only provide rooms and breakfast—we offer a full experience! 
Browse our selection of tastefully decorated accommodations and pick your favorite! Will it be one of our gorgeous rooms or a cottage? No matter which one you choose, rest assured that they all combine modern amenities and elegant charm. After a tranquil night of sleep, follow the smell of freshly brewed coffee downstairs, to discover our delicious breakfast. It's so yummy that you'll wish it were morning all day long!